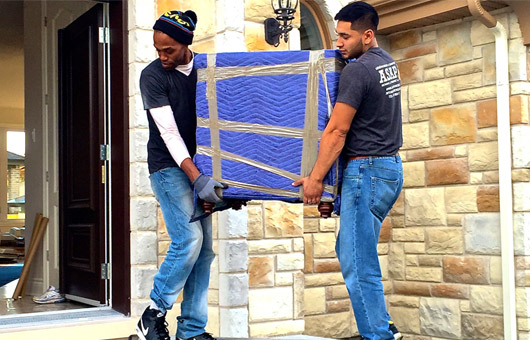 Expert Handling and Care
Regardless of whether its a lack of time, you are elderly, handicapped, or have young kids, or you simply don't know where to start; packing and preparing your home for a move can a very stressful and overwhelming process. Why not relax, and let our trained professionals take care of the packing for you?
Either the day of, or a day or two before your move, our team of friendly experienced packers will arrive at your home with all of the necessary packing materials to protect your delicate belongings.
Stemware, artwork, electronics, and fragile antiques are all examples of pieces that require extra careful treatment, and at ASAP Moving and Transport we are experts at handling these treasures.
Our experienced and careful staff can take care of it all in a fraction of the time you might spend wrapping and packing, and you will have peace of mind with the knowledge that your items will be packed safely and wont get damaged during the moving process.
The safety of your belongings is our top priority!